Regular price
£179.99 GBP
Regular price
£199.99 GBP
Sale price
£179.99 GBP
Unit price
per
Sale
Sold out
Product Description
The PAX 3 is a perfect vaporiser if you're looking for a stylish, ultra-portable, and smart everyday carry kind of vape that works amazingly well with both flowers and concentrates.
The PAX 3 by PAX Labs is the new and improved dry herbs vaporizer based on its predecessor's feedback. Featuring the recognisable PAX family design and an updated line up including Black, Teal, Silver and Rose Gold colourways, the PAX 3 device is definitely a great choice for those of you who are a dry-herb only vaporist or prefer to vape concentrates from a pen.
In addition, the PAX 3 utilises both lip and motion sensors keeping the oven hot only when you're actually vaping and shutting itself off when you're done. The LED pedals on the face tell you whether it's heating up, ready to vape, the battery level, temperature and everything else you need to know.
PAX 3 Vaporizer Now Available in the UK
The basic kit PAX 3 vaporizer is just perfect for vaporizing herbs and does just as well when vaping concentrates. It's perfect for vapers who want a diverse, and intense experience. The device is easy to use and offers a variety of features that are essential in providing you with a customized experience.
Manufacturing quality
You definitely want to get the most value for your money. There's no better way to achieve that than get the best quality device.
Appearance-wise, the PAX 3 is not very different from the PAX 2. It has the same great looks and smooth curves and the same discrete and portable size.
The only significant difference is the finish of the device which now comes in a gloss finish. You also get a half pack lid so you can use the device with fewer herbs loaded.
Overall, the unit has a strong exterior and is solid with just the right amount of weight that comes as a result of having a unit with a decent build.
Overall experience
The PAX 3 complete kit is designed to save you from the harsh flavours that some vapes are known for. The device packs a variety of handy accessories that enhance your vaping experience. Some of the handy accessories you get include extra screens, a maintenance kit, a multi-tool as well as extra mouthpieces and half pack oven lids.
The most stand out feature of the PAX 3 has to be the ground-breaking lip sensing technology. This is synonymous with all PAX vaporizers and is also featured in the PAX 3.
For times when you're not in a vaping mood, the unit has some built-in LED games that you can try out which is a great way to kill boredom and spend some downtime.
The PAX 3 App
It's not every day you come across a portable vaporizer that has a mobile app. The PAX 3 is stand out which is why it above its competition.
The PAX 3 app is installed on the user's smartphone. With the Bluetooth powered on, the app allows you to pair your smartphone with the PAX 3 vaporizer. All you need to do is shake the PAX 3 device and you will note the LED light turn blue.
With the app, you can customize the pre-set temperatures and choose different heating profiles to match the material you are vaping or making the experience better for yourself.
Some of the heat profiles you can choose from include:
Standard – this is the default profile. It simply boosts temperature in the oven when you're using the device and cools when the device is idle.
Flavour – as the name suggests, this profile uses a higher temperature to enhance flavour delivery when using the unit.
Boost – the boost profile heats up the oven aggressive and cools slowly. It's perfect for heavy vapers.
Efficiency – this profile uses auto-cooling and gradual heating to help you get as much vape time as possible while prolonging battery life.
Stealth – using this profile cools the unit quickly and helps to mask odours. It also dims the leaf-shaped LED lights to avoid drawing attention. It's perfect for discrete vaping.
Vapour quality
The vapour quality of the PAX 3 is on par with the PAX 2. To get the most out of the unit you have to dry your herbs properly.
The vapour produced is smooth and satisfying. You can tweak it by selecting different temperature and heating mode.
The best part about using the PAX 3 is the heating modes which allow you to customise the performance of the unit to your preferences.
Battery Life
The battery life of the PAX 3 has been amped up but the size of the unit has remained the same. The PAX 3 comes with a 3500mAh non-removable 18650 battery technology that provides you with more power than previous designs and will enable you to use it for a long time.
The battery will give you a decent amount of sessions and the fast charging time means you get to power up your device again in a short amount of time.
MedCannID Discount
If you have landed here because you're a legal medical patient and have taken advantage of the MedCannID card, drop us an email at info@pembrokeshirecbd.co.uk and we'll arrange for a discount code to be sent to you. We appreciate that with it being a new ever evolving program that costs can add up with consultations and strains costing upwards of £14 per gram. So if we can help reduce the cost of your new vape, or help replace the CBD aspect of your prescription with a cheaper alternative without compromising on quality, then we'd be happy to help! 
Why Choose Pembrokeshire CBD Centre?

We've been using CBD ourselves for over four years, and have been selling CBD products on the hughstreet and online since 2018.

We aren't just resellers, we also produce our own organic and all natural CBD products in a carbon neutral lab here in Pembrokeshire. So we know what it takes to produce a top quality CBD product and scrutinise every other brand that we stock to make sure they meet the same high standard we produce ourselves.

Check our reviews, they speak for themselves! Our customers keep coming back due to great customer service, generous rewards and regular discounts and membership offer codes! 

We're not a big faceless organisation, but a small group of CBD advocates that entered this industry because we believed in the product from first hand experience. We have poured our hearts and souls into creating a place that you can shop freely with faith in us that we have done the hard work for you by only stocking products you can trust. 

Specification
Height 4 1/8 in / 10.48 cm
Width 1 2/5 in / 3.56 cm
Depth 7/8 in / 2.22 cm
3.35 oz / 95 g
18650, 3500mAh Battery
360 - 420° F / 182 - 215° C
4 Temperature Settings
Dock Charging
Content
PAX 3 Vaporiser
Charging cable
Flat Mouthpiece
Raised Mouthpiece
Cleaning Kit
Standard Oven Lid
Share
Dosage

Dosage and application amount will vary from product to product. Below we have a general guide for 10ml drops at certain strengths, however it is always worth checking each product for it's specific dosage. We are always more than happy to help guide you with any dosage questions as we understand it can be quite confusing!

250mg 10ml = 8 drops roughly
10mg

500mg 10ml = 4 drops roughly 10mg 

1000mg 10ml = 2 drops roughly 10mg

1500mg 10ml = 2 drops roughly 15mg

2000mg 10ml = 1 drop roughly 10mg

3000mg 10ml = 1 drop roughly 15mg

4000mg 10ml = 1 drop roughly 20mg
How to use

Drops:
Use the dropper to apply the required number of drops directly under the tongue (see below for mg per drop) or count them out on your finger to count before placing there. Hold the oil under the tongue for at least 90 seconds to maximise absorption and swallow.

Topicals:
Topicals are any CBD products you place on your skin, whether it's a massage product, moisturiser or body butter. We always suggest testing any topical product on a small patch of skin first to ensure you have no reactions. Once happy, follow the instructions and apply to your targeted area. We suggest waiting 15-20 minutes before reapplying if you feel as though you need more to discover the right amount for your needs. Then you can use that amount as and when you need it!

Edibles:

CBD edibles will come with a dose guide, for example Infinity CBD Chocolate has a dose per square. So you can easily work out how much you're taking by counting squares. It's worth noting that when eating CBD it can take 40-80 minutes to get into your system.

CBD Vape:

Vaping CBD is a very efficient method of consuming CBD. Meaning that we advise taking it slow and steady initially. Allow a few minutes after a few pulls on your device to gauge whether you need more. You will soon know how much you need per top up and go from there. It is worth noting that if you swap from a cheaper isolate vape to a broad or full spectrum option that you may find you can decrease your dosage on the latter vs the isolate option.
Shipping

We offer first class, second class and courier (Parcel Force). We dispatch same day before 2pm whenever possible Monday - Friday.

Even though we are out of the lockdowns and restrictions are lifting, we have still been seeing delays with deliveries from time to time. Supply chains are struggling still. We always get orders out as fast as we can, but beyond that we can't control these other factors that at times can delay a delivery.


Pro Tip

Most of our customers who use the drops tend to take one in the morning, and one in the evening, timing their evening dose around an hour before bed time. Some compliment this dose with a topical in the day as and when they need it with a product such as the muscle salve, or Calm Stick roll on.

Every one is different, always remember to feel free to let us know if you have any questions.
Secret savings tips

Shhh don't tell anyone this but there's quite a few ways you can maximise savings by shopping with us. Believe me it can add up quickly and makes us by far one of the most cost effective options when it comes to your CBD routine! So here's how to make the most of our multiple offerings and at the bottom there's even a bonus tip to earn some cold hard cash at the same time, now who said there's no such thing as a free meal?!

1. Newsletter Discount - First up, sign up to our newsletter, you'll get a discount code immediately in your inbox. It's that simple! Furthermore, from time to time you'll get exclusive discounts that only email subscribers get, early access to sales and you get to start collection rewards points!

2. Rewards points - Once you're signed up you will already have some points waiting for you. Off the bat, free money boom there you go. So when you place your first order, you'll receive points based off of your spend. These are automatically added to your account and based off our statistics here, the majority of customers have enough to redeem money off from their first purchase! These points can be redeemed for gift cards for as little as £5. So not only will you save by signing up on your first order, but you may well have a gift card to use on your second order too!

3. Permanent offers - Yep you heard, Tesco doesn't have the monopoly on mix and match lunch deals, we've got you covered too! So we have ongoing offers. When we launched Pembrokeshire CBD Centre back in 2018 the market was all over the place with extremely expensive yet low quality products flooding the market. We wanted to help keep those costs down without compromising on quality for our customers. So we've always offered discounts to support groups and medical patients, but we also want to help with the ongoing costs for our customers who use CBD regularly. One of the ways we've achieved that is by making all of the Infinity CBD Drops range permanently 'Buy 1 Get 1 Half Price'. Simply add two bottles or more to your basket and it will automatically take half off the cheapest option. Although this offer can't be used in addition to other discount codes, it will still add to your rewards points if you sign up! So you're not only reducing your purchase price but you're stacking those points for your next gift card too!

4. Become an Ambassador - Yep you heard! We welcome our customers who have tried our house line of products the opportunity to become an ambassador. Our little shop has been a success thanks to word of mouth from our community. We appreciate all of you who have spread the word and by offering this we can automatically track any referrals you make and pay you back a healthy commission at the end of each month. It's free to sign up, and you'll be given a link and a discount code. So if you recommend a product and they use your link or code to make a purchase it will result in your account being credited. Then once a month we pay you directly in real cash. Read more here: https://www.infinity-cbd.co.uk/pages/cbd-brand-ambassadors

So what we're saying is that you can not only save from your first order by signing up, but likely get a gift card for your second order, and then if you like the products and recommend them you could earn real cash too.. That's pretty good if you ask me!

View full details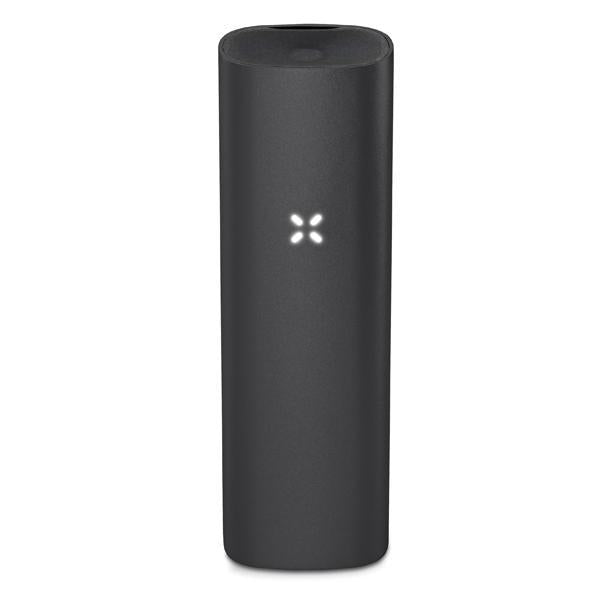 Pembrokeshire CBD Centre
We opened our doors back in 2018 and have been on a wild ride since. We've won awards for our shops as well as products from our own brand, as well as having been featured in The Guardian and Health and Wellbeing magazine.

We started this business as CBD users wanting to bring a curated selection of products that our customers can trust. Using feedback from our customers in store, in support groups and from other partners in the industry to make a stress free shopping experience with peace of mind that you're being supplied a compliant, legal and reputable product regardless of which option you go for.
We also offer free, no obligation in depth consultations to help you find the right fit for you! Feel free to drop us an email, pop into one of our shops or jump on the phone and we'll be happy to help!
Still unsure where to start?

Don't worry, you're not alone!

CBD can be daunting and really confusing at first with so many options, strengths, doses and information. Fear not, there are no wrong questions to ask, and we are always happy to help guide you through it all!

There is no obligation to shop with us off the back of an enquiry, we believe helping inform people around CBD will give them the best chance to find something that works for them. So if we can help you set of on the right track of your CBD journey then we are happy to do so regardless of where you end up shopping!

Are you a medical cannabis patient?

If you're with Sapphire Clinics or one of the other legal cannabis clinics and receiving an active prescription, then you are eligible to a discount on our range of CBD Drops to help with the cost of your treatment. Not only is one of our directors a patient themselves, but we work with many others who supplement the THC side of their prescription with our CBD products in order to keep costs down. In addition to this, we also offer Dry Herb vaporisers to help you get setup for your FLOS prescription. If you want to find out more, drop us an email and we'll get you setup with a discount code.

Drops VS Edibles?!

Don't know which is best for you? Well everyones different so don't worry about that. We'll break down the key differences between the two below to try and help you decide:


Drops when held under the tongue are absorbed much faster and at a higher rate vs swallowing edibles directly. Edibles can take 40-80 minutes to take effect and not as much of the CBD will necessarily be absorbed.


Our customers make their choice between the two typically based on price (Drops work out cheaper typically) or on preference on flavour/ texture (Many opt for edible over drops as they don't like the hemp flavour and oily consistency).

Is it legal?

Yes!

From day one back in 2018 we have worked closely with trading standards to ensure that we are ahead of every change in this industry. We run a tight ship, and as we also own a brand that has been added to the approved Novel Foods list by the FSA we take this very seriously!

You have complete peace of mind when shopping with us that you are buying a legal, safe and compliant CBD product.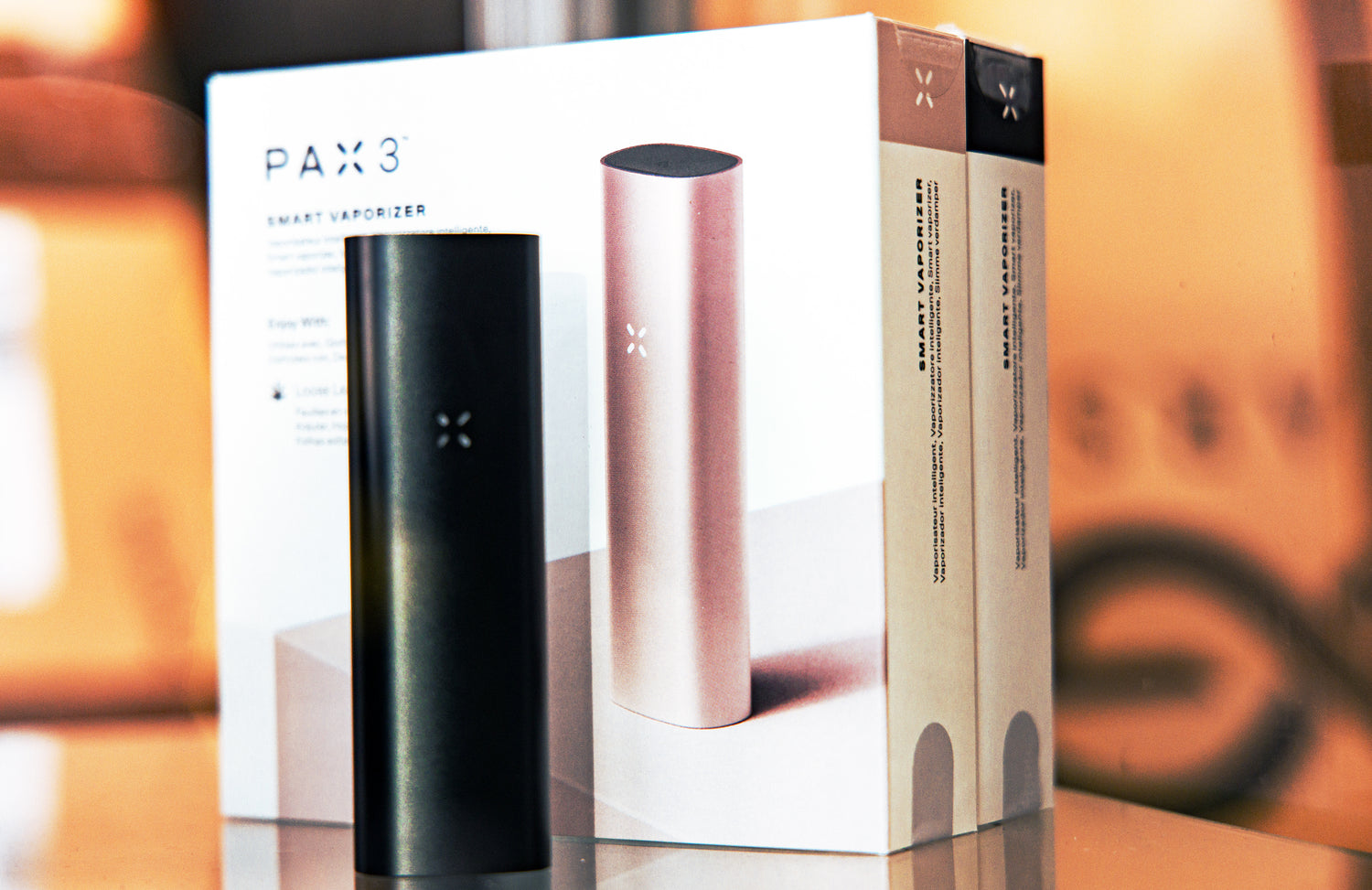 So no to combustion
Medical Cannabis is prescribed to be used with a suitable vaporiser. We offer advice and a range of options when it comes to dry herb vaporisers. Feel free to drop us a message, email or call and we'll be happy to assist you. Also, if you're a medical patient with a cannabis prescription you can get a discount for your dry herb vape and a permanent discount should you want to shop with us for the CBD Drops part of your treatment! Learn more here: https://www.pembrokeshirecbd.co.uk/blogs/news/medcannid-discount-for-cbd-oil-and-dry-herb-vaporisers